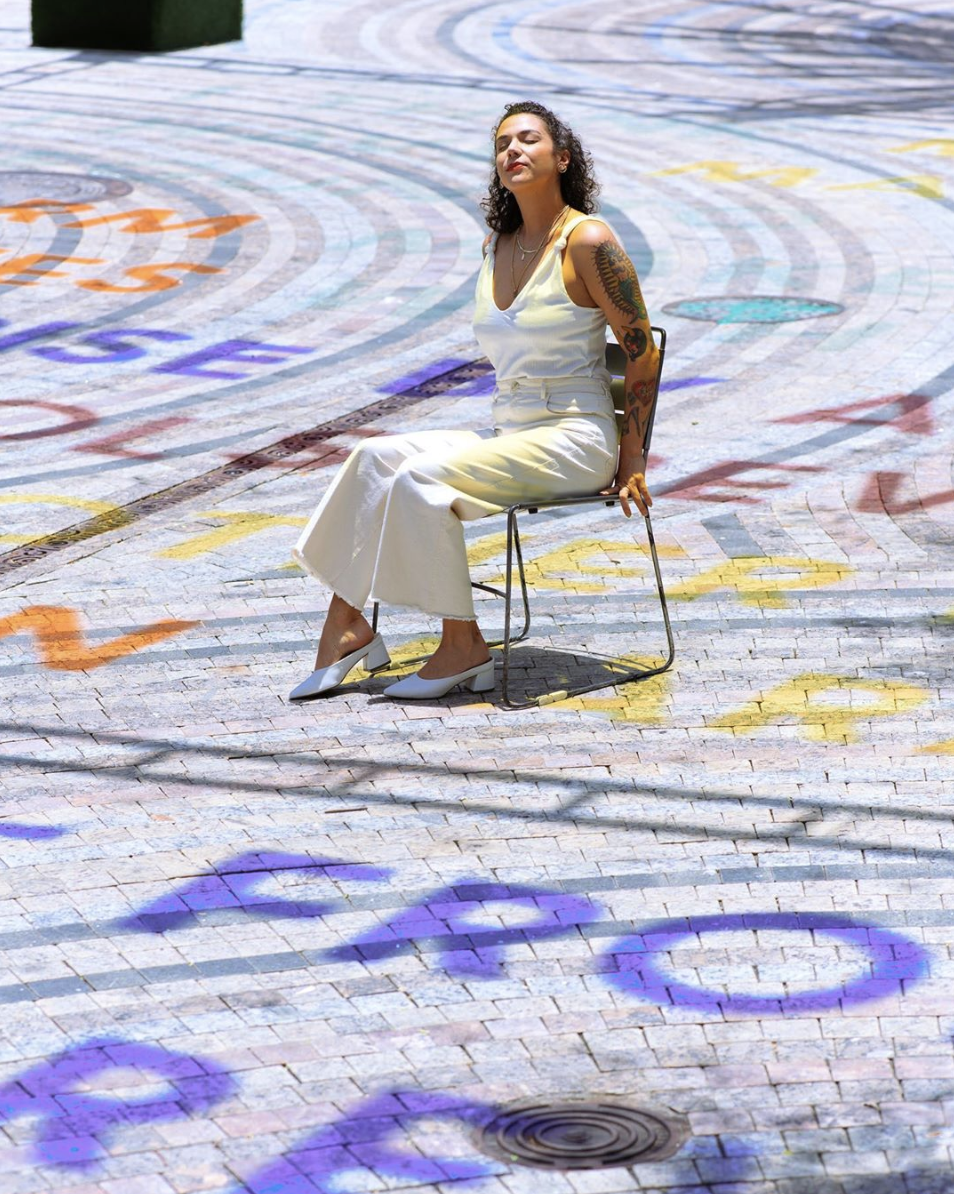 Local artist Jessy Nite's Sun Stories fills Giralda Plaza with color and culture. The project incorporates dozens of sayings into an overhead mosaic, when sunlight streams through the letters, visitors will be able to read phrases in brightly hued shadows on the ground.
Making this our summer tradition to visit & see Giralda Plaza's latest art installation.
Jessy Nite the designer of this project Sun stories is a game of words that play with light, the sun changes the way the words are projected on the floor located in Coral Gables where last year umbrellas were in the Giralda Plaza Street will last until September 22, 2019.